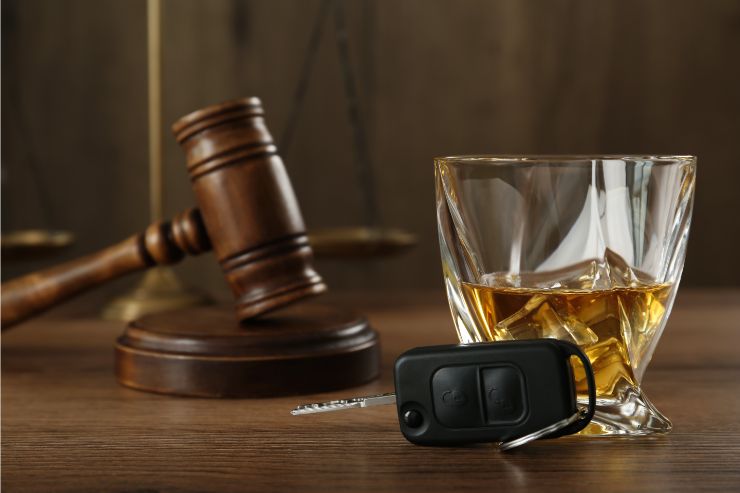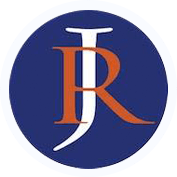 Conroe DWI Attorney
Driving while intoxicated (DWI) is an extremely dangerous criminal offense, and Texas law enforcement officers and state prosecutors are generally quite aggressive when it comes to seeking convictions for these offenses. However, it is relatively common for people to be arrested for DWI offenses they did not commit; it is also possible for the police or prosecution to violate due process and/or violate criminal justice procedure in ways that irretrievably compromise a criminal case.
DWI Defense Lawyer for Conroe, TX, Clients
If you or a family member was recently arrested for DWI, it's vital to know your rights in this situation and how an experienced attorney can assist you with your case. Reliable defense representation is invaluable for anyone facing the severe long-term consequences that conviction carries. The sooner you secure defense representation in this situation, the better your chances are of reaching the best possible outcome to the criminal court proceedings you face.
The Law Office of Joseph Ruiz, PLLC, has the professional legal experience you need on your side when you are faced with a DWI charge in the Conroe area. Our team has helped many past clients understand Texas' DWI laws, and we are often able to guide our clients to better results than they initially anticipated.
Understanding DWI Arrests in Texas
The police are required to follow the laws of due process and respect a person's rights when they conduct a traffic stop and subsequent arrest for suspected DWI. The state decides on a DWI charge by BAC (blood-alcohol concentration) to determine if someone is under the influence, and the chemical test you take will have a very strong bearing on the outcome of the case ahead of you. Any BAC over .08% qualifies as DWI, and the limit is .04% for drivers of commercial vehicles. In addition, Texas has a zero-tolerance standard for underage drinkers, so any BAC reading will lead to a DWI charge.
Texas enforces an implied consent law, meaning that all licensed drivers in the state provide their implied consent to DWI testing if they are lawfully arrested for suspected DWI. Unfortunately, many drivers misinterpret this to mean that they must submit to breathalyzer tests or other preliminary alcohol screenings when police officers stop them for suspected DWI. Only drivers currently on probation for prior DWI offenses and drivers under the age of 21 must consent to preliminary alcohol screenings.
If an officer arrests a driver for suspected DWI, the arrested driver must undergo a chemical test after booking. If they refuse, even if they are entirely sober, they will have their driver's license automatically suspended by the Texas Department of Motor Vehicles (DMV). In addition, if the suspect is convicted of a DWI, they will face increased penalties for their refusal to submit a chemical testing sample. Penalties also increase sharply when the defendant qualifies for felony prosecution. DWI can be charged as a misdemeanor or felony, and when a defendant has a record of multiple DWIs and/or caused severe injury or harm with their actions, they could see their charge upgraded to felony status.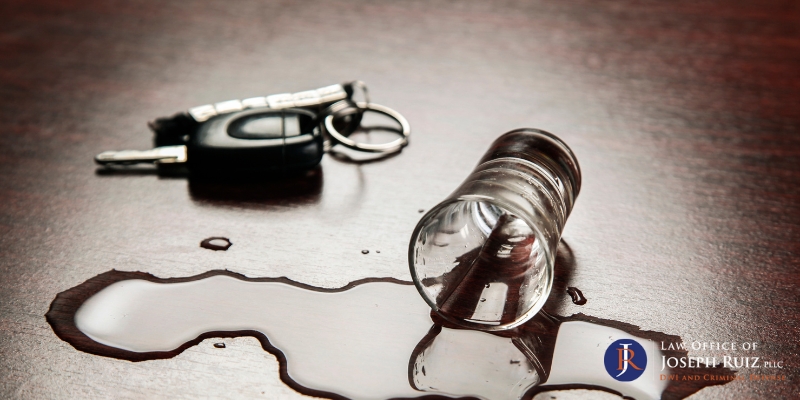 Potential Penalties for DWI in Texas
Like most other states, Texas assigns various penalties for DWI convictions that increase based on the severity of an offense and whether a suspect has prior DWI convictions on their record. The standard penalty for a first-time DWI without aggravating factors is likely to include a fine up to $2,000; 180 days in county jail is also possible, and a 90-day to one-year driver's license suspension.
If a driver has a previous DWI conviction, their penalties increase automatically. This means a larger fine, a longer incarceration term, and a longer suspension of their driving privileges. Judges may also assign additional penalties based on the specific details of the case. For example, if the evidence shows that the defendant has an alcohol abuse disorder or some other substance abuse problem, the judge may compel them to enter a substance abuse rehabilitation program and show proof of completion. They could also be sentenced to community service, mandatory drug and alcohol classes, and victim impact panel attendance.
How Your Criminal Defense Attorney Can Help
The criminal justice system of the United States revolves around the concept of the presumption of innocence. This means defendants are presumed innocent until proven guilty beyond a reasonable doubt. The prosecution has the burden of proving guilt, and if they fail to do so, the defendant is likely to secure a case dismissal. Your situation may seem desperate, but you could have more defenses available to you than you immediately recognize.
When you choose the Law Office of Joseph Ruiz, PLLC, to represent your defense, we will start by carefully reviewing the police report for your arrest. We will look for any and all due process violations the police may have committed during arrest and booking, and we will also examine whether your rights were violated in any way. If you took a chemical test for DWI that reported a positive result, your defense team might find ways to challenge the test results. For example, your attorney could challenge the validity of the result based on questionable sample handling or past testing failures from the lab responsible for handling your sample.
If you know you broke the law and committed the DWI offense in question, an attorney can still provide you with valuable assistance when it comes to alleviating your penalty. While not offered to every defendant, plea deals could come into play when prosecutors have all the evidence they need to secure a conviction and wish to conserve court resources. It's also possible for some defendants to qualify for alternative sentencing, potentially alleviating the financial impact of their conviction with diversionary punishments like substance abuse treatment, mental health counseling, and more.
The Law Office of Joseph Ruiz, PLLC, has cultivated a solid professional reputation as a leading choice for criminal defense counsel in the Conroe area. We have assisted many clients facing complex DWI cases, including those that qualify as felonies. Our client-focused approach to criminal defense representation means that you will have a dedicated legal advocate readily available to address your concerns and answer your questions throughout your case.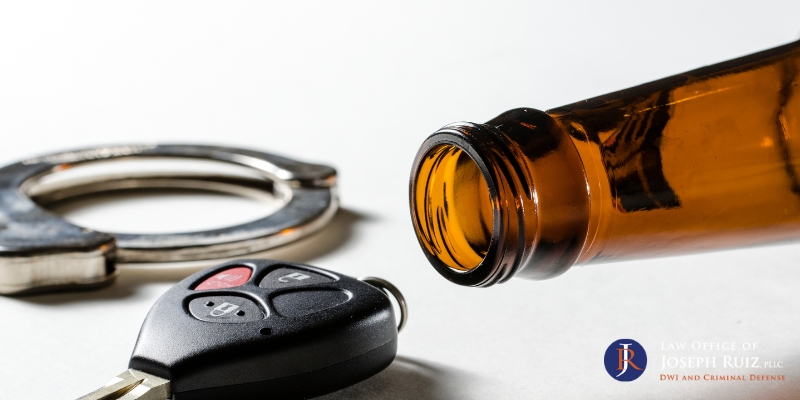 Conroe Criminal Defense FAQs
Q: How Much Does a Conroe DWI Defense Attorney Cost to Hire?
A: Most criminal defense attorneys charge hourly rates for their representation. This means the more time an attorney spends working on a client's case, the more the client pays in legal fees. Make sure you fully understand your chosen attorney's billing policy before signing a contract for their counsel. A good attorney should provide an estimate of your case's most likely timetable and explain their billing policy at the outset of your attorney-client relationship.
Q: Why Should I Hire a Lawyer for a DWI Case in Texas?
A: Texas state prosecutors tend to seek convictions in DWI cases very aggressively. Even if you are entirely convinced that you are innocent of the charge against you and are able to prove your innocence on your own, there are many complex legal concepts likely to come into play throughout your case proceedings that you will be unprepared to address by yourself. Hiring legal representation that you can trust significantly improves your chances of reaching the best possible results in your case.
Q: How Can I Avoid Jail Time for a DWI Conviction in Conroe?
A: Jail time is commonly assigned as punishment for DWI in Texas. However, most judges are willing to consider alternatives for first-time offenders as long as they did not hurt anyone while driving under the influence. For example, if you were arrested for DWI at a checkpoint and did not cause an accident and complied with the police, the judge could assign extended conditional probation and other penalties instead of jail time, hoping that the situation discourages you from making similar mistakes in the future. Your Conroe DWI defense attorney can apprise you of any potential for alternative sentencing in your case.
Q: What Happens if a Defendant Has a Prior DWI Conviction?
A: Texas state law assigns escalating penalties for defendants with multiple DWI convictions on their records. The penalties for a second DWI will be more severe than the penalties for the first conviction, and penalties increase significantly for a third conviction within a few years. Ultimately, any driver who is charged with multiple DWI offenses within a relatively short time could face permanent loss of their driving privileges and other restrictions along with fines and jail time.
The Law Office of Joseph Ruiz, PLLC, has years of experience representing Conroe area clients in a wide range of criminal cases, including those that pertain to DWI offenses. We can help you determine the best defenses available to you in this difficult situation, whether that involves attacking the prosecution's case and seeking dismissal or helping you alleviate the severity of the penalties you face if you know you committed the offense in question. We provide client-focused defense representation in every case we accept; we are prepared to provide the ongoing support and guidance you need with a difficult DWI problem. Get in touch with us today to set up a free consultation with a Conroe DWI defense attorney you can trust.
How can we help you
To get your free consultation started, please call
281-300-8695 or fill out the form below and
we will get back to you as soon as possible.
Schedule a Consultation