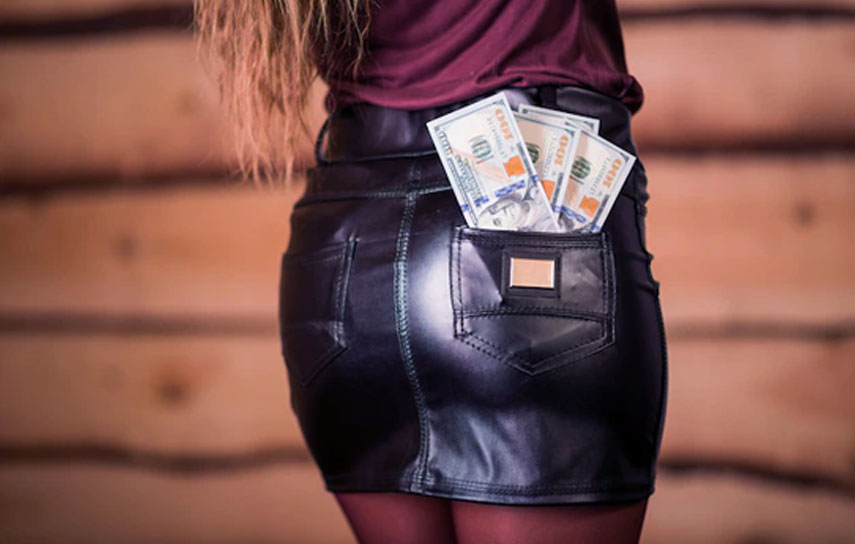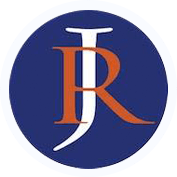 Prostitution Defense Attorney in Houston, TX
Under Texas law, the solicitation and sale of sexual services are illegal, and thousands of arrests occur in the greater Houston area each year that are linked to prostitution. The Harris County DA's office and local law enforcement have been spending lots of resources trying to combat prostitution because the greater Houston area is a large hub for human trafficking.
If you or a family member has recently been arrested for a prostitution charge of any kind, it's possible to face a wide range of penalties that may affect your life in countless ways. Approaching this situation on your own is risky, but many people mistakenly believe that legal counsel is out of reach when they need it most. The Law Office of Joseph Ruiz, PLLC, can provide the criminal defense representation you need in this type of challenging case.
We've helped both women and men charged with prostitution avoid criminal convictions and move on with their lives. Remember that you're presumed innocent, and the government must prove beyond a reasonable doubt that an agreement was made. We have experience trying these cases to juries and cross-examining vice cops to expose the truth, but we've often been able to negotiate dismissals due to past successes in the courtroom.
Understanding Texas Prostitution Laws
Texas law is quite strict when it comes to prostitution-related offenses, and the penalties for conviction can be severe. If you are charged with the attempted sale of sexual services in Texas, you can face a host of penalties, from fines and jail time to sex offender registration. A few examples of the different types of prostitution offenses prosecuted in the Houston area include prostitution, solicitation of prostitution, and aggravated promotion of prostitution, commonly referred to as "pimping."
Prostitution and solicitation are both at the most basic level of offense against Texas' prostitution laws. A first conviction is typically considered a Class B misdemeanor. The defendant could face up to 180 days in county jail and up to $2,000 in fines. If a defendant has two or more prior Class B misdemeanors, they could face an automatic increase in their charges to the Class A misdemeanor level. This is punishable by a $4,000 maximum fine and up to one year in county jail.
In the event that a defendant has at least three prior convictions of prostitution and/or solicitation, or if they have committed a repeat pimping offense, this is a felony with a punishment of up to $10,000 in fines and a jail term of up to two years. Any individual found to be engaged in pimping activity with at least two prostitutes under their influence faces a third-degree felony conviction punishable by $10,000 in fines.
Penalties increase dramatically when a defendant is proven to have solicited sexual services from a person under the age of 18 or if they compelled an individual under the age of 18 to engage in prostitution at their direction. For soliciting a person under the age of 18, the defendant faces two to 20 years of imprisonment and up to $10,000 in fines. This rule applies even if the defendant genuinely did not know the person was under the age of 18. When an individual is convicted of pimping two or more persons, and one of them is under the age of 18, they face a first-degree felony charge that can lead to up to 99 years imprisonment and up to $10,000 in fines.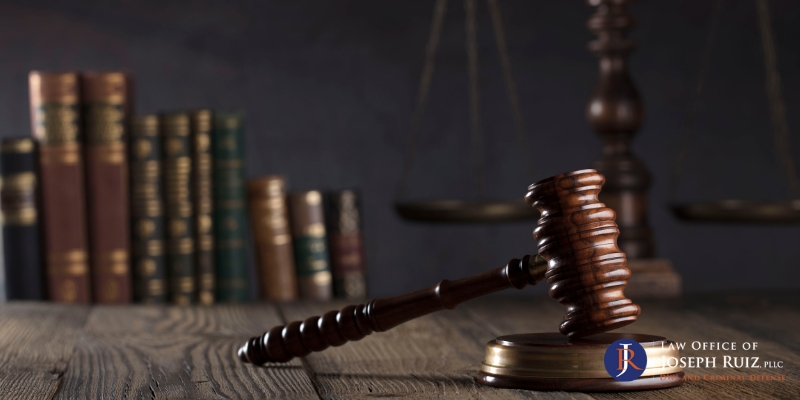 How a Defense Attorney Can Help
Every American charged with a crime has the right to remain silent upon arrest, protecting them from self-incrimination. They also have the right to legal counsel, and it is crucial to take full advantage of this right if you are charged with any prostitution-related criminal offense in the Houston area. When you choose the Law Office of Joseph Ruiz, PLLC, as your defense counsel, we will carefully review the details of your situation and help you craft the strongest possible defense. Our goal is case dismissal if possible or a reduced penalty if necessary for our client.
FAQs About Houston, TX Prostitution Laws
How Is Prostitution Proven in Court?
In every criminal case, the prosecution has the burden of proving the defendant's guilt beyond a reasonable doubt. They can accomplish this through effective leveraging of evidence, eyewitness testimony, and various other means. Most prostitution arrests in the Houston area result from "sting" operations in which undercover police pose as both prostitutes and those soliciting sexual services to reveal prostitution and human trafficking operations. The prosecution must prove intent, meaning there must be evidence the defendant intended to commit an illegal act knowing it was illegal.
What Is the Best Defense to a Prostitution Charge?
The most commonly cited defense in prostitution cases is entrapment, meaning the defense asserts that undercover police coerced them into committing a crime they wouldn't normally commit. Unfortunately, many police sting operations have relied heavily on entrapment to secure convictions across many communities in the United States. If you believe entrapment had any role in your arrest, it is essential to have an experienced Houston prostitution defense attorney advise you.
What Is the Actus Reus of Prostitution in Houston?
The actus reus or elements of the crime of prostitution under Texas law are a willful agreement to engage in a sexual act for money and the intention to commit the act of prostitution. This is part of why entrapment plays such a prominent role in so many prostitution cases throughout the country; it is relatively easy for a prostitute and their client to claim they were simply engaging in consensual sex, and the burden of proving the actus reus of prostitution rests on the prosecution.
Is It Worth Hiring a Private Defense Attorney?
While it may be true that the court can appoint a public defender to represent you free of charge if you are able to hire private defense representation, they can offer much better results. Most Houston public defenders are capable attorneys, but they are overburdened by multiple cases at a time. The Law Office of Joseph Ruiz, PLLC, maintains a balanced number of cases that ensures we can provide each client with our full attention through every stage of their case.
Is Solicitation of Prostitution Illegal in Texas?
It is vital to remember that under Texas law, both the intent to sell sexual services and the intent to purchase them from others qualify as criminal offenses. Penalties for conviction increase with multiple offenses, and a defendant can face additional charges depending on the scope of their actions. For example, a "john" soliciting prostitution will likely face a lighter penalty for their first conviction than a defendant charged with the promotion of prostitution or pimping.
The Law Office of Joseph Ruiz, PLLC, is ready to provide the meticulous criminal defense representation you need when you have been charged with any type of prostitution-related offense in the Houston area. We believe sex workers should be treated fairly, and we manage your case with the care and respect it deserves. We're ready to provide our skills and resources in your defense. Call a Houston prostitution lawyer today to discuss how we can protect your future.
How can we help you
To get your free consultation started, please call
281-300-8695 or fill out the form below and
we will get back to you as soon as possible.
Schedule a Consultation