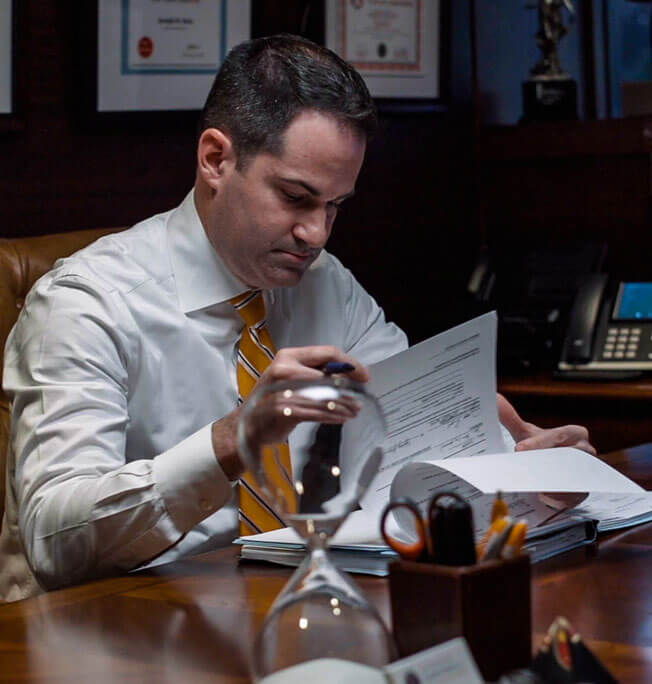 About Joseph Ruiz
Law office of Joseph Ruiz, PLLC
Houston DWI & Criminal Defense Law
Facing a criminal accusation is a frightening, upsetting and overwhelming situation that can potentially alter your life forever. Deciding which lawyer to hire is the crucial first step toward protecting your future and ensuring that you find justice in your case.
To increase your chances of obtaining the best result possible, you need to hire a tested and proven trial lawyer to fully investigate the facts of your case, formulate defenses, protect your rights, and advocate for your interests to prosecutors, judges, and, if necessary, a jury of your peers.
Joseph Ruiz has nearly two decades of experience in the criminal justice system and has been fighting in the trenches throughout Harris County and its surrounding counties, having tried over 350 jury trials.
There is no substitute or shortcut that can replace the experience of selecting hundreds of juries, cross-examining hundreds of police officers, experts and complaining witnesses, and delivering hundreds of closing arguments to juries.
Whether your case ultimately goes to trial or not, the reputation and experience of a seasoned trial lawyer is what you need to level the playing field. We prepare every case as though it were going to trial.
If the prosecutors do not agree to dismiss the case or offer a reduction or plea bargain you are completely satisfied with, we will be prepared to vigorously and ethically fight for your future and your rights. It's our purpose.