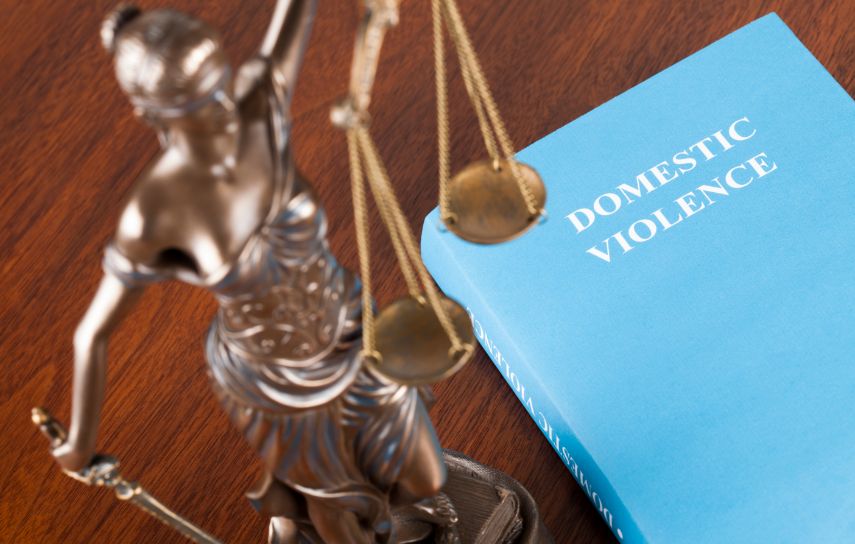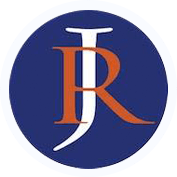 Richmond Domestic Violence Attorney
Domestic violence scenarios can be very serious, but so can false reports of domestic violence. Unfortunately, some accusations of domestic violence are borne out of spite, jealousy, retaliation, or bias. These claims alone can affect a person's career and reputation, custody privileges, and more. If the person is found guilty in court, the legal consequences can cause further damage.
If you have been accused of domestic violence in Richmond, TX, it is important to understand that there is hope. The accusation alone does not mean you are guilty, and you have the opportunity to maintain your innocence in court. With the help of a criminal defense and domestic violence attorney, you can work to clear your name and move forward with your life. The Law Office of Joseph Ruiz, PLLC is here to help.
The Law Office of Joseph Ruiz, PLLC: Your Domestic Violence Lawyer in Richmond
Our firm is passionate about defending our clients' rights. We strongly believe in the idea that everyone deserves qualified legal help, regardless of their situation or circumstances. This is why we work diligently in pursuit of justice for every client. We will not rest until we have created the strongest possible defense strategy for your case.
We aim to provide legal care that is approachable as well as effective. We want our clients to feel comfortable speaking openly with us, so we foster an environment of non-judgment and mutual trust. Many of our clients can see the difference that our firm makes in the quality of their experience and the outcome of their cases.
If you are searching for a Richmond domestic violence attorney, look no further than our team at the Law Office of Joseph Ruiz, PLLC.
What Is Domestic Violence?
Domestic violence is abuse that occurs between members of the same household or intimate relationships. Though many people believe that domestic violence only happens between romantic partners, it can happen in a variety of dynamics. Domestic abuse can occur between:
Parent or stepparent and child
Siblings
Romantic partners
Grandparent and grandchild
Roommates
If the perpetrator and victim live in the same home, there is a high likelihood that any abuse would be considered domestic violence.
Types of Domestic Violence
Domestic violence can happen in a variety of ways, not just physical abuse. If you are facing domestic abuse charges, it is important to understand the wide range of actions that may count against you.
Physical Abuse
Physical abuse is the category of actions that most people think of when they think of domestic violence. Potential physical domestic violence offenses include:
Kicking
Punching
Hitting
Choking
Pushing
Slapping
This is not an exhaustive list. Many other physically harmful actions count as domestic violence offenses.
Psychological or Emotional Abuse
Mental and emotional violence may be difficult to identify, as some of these actions have been normalized in our society. However, emotional and mental abuse can still lead to a domestic violence charge. Potential emotional or mental domestic violence offenses include:
Gaslighting
Manipulation
Put-downs
Threats
Again, this is not a complete list. There are many other types of emotional and mental abuse.
Sexual Abuse
Unfortunately, sexual abuse is a common type of domestic violence. Potential actions include:
Rape
Trafficking
Exploitation
Harassment
There may be additional charges for sexual domestic violence, depending on the type of offense and the nature of the situation.
Financial or Economic Abuse
Many people do not know what financial abuse is, so they are unaware of how they may be committing such an offense. Economic abuse often happens between intimate partners but can occur between any domestic pair that shares money. The main type of financial abuse is withholding shared money, or not allowing another person to use the money to which they are entitled. Financial abuse can also include stealing money or putting someone on an extremely restrictive budget with their own money.
The Beginning of a Domestic Violence Case
Domestic disturbance calls begin many domestic violence cases. When the police arrive to address such a call, they must arrest the alleged perpetrator and grant a temporary restraining order to the alleged victim. This can be extremely frustrating if you have been falsely accused, but it is imperative that you do not argue with the officers or try to resist arrest. These actions will only add charges to your case and can damage your defense argument as well.
Remember that these laws are in place to protect victims, so try to be as cooperative as possible. However, contact your attorney at the first possible opportunity. We can begin to protect you and your case right away while gathering evidence to clear your name.
Why Do I Need a Domestic Violence Attorney?
The outcome of your domestic violence defense case can be catastrophic for your family and your future. You can lose everything that you worked for, including your spouse, children, home, and basic privileges. With so much on the line, it is important to make a significant effort to maintain your innocence. The most reliable way to do this is with the help of a domestic violence defense attorney.
The court is required to perform its due diligence to prevent further abuse from happening. Having an attorney allows you to navigate this process with confidence. Your attorney can also help to protect you from saying or doing anything that may jeopardize your claim or make the process more difficult for you and your family.
While your case is going on, there may be certain restrictions for you to follow. You may not be able to go home, or you could be prohibited from having unsupervised visits with your children. An attorney can help you to understand and navigate any restrictions that you have. Violating them may ruin your chances of winning your case, so it is helpful to have someone to help you with these new rules.
It is important to remember that false accusations of domestic violence are common in the court system. Defending yourself with a sound, logical argument from an experienced attorney can make a significant difference in the outcome of your claim. Many people maintain their innocence in these cases with the help of a lawyer.
FAQs
Q: How Long Does Domestic Violence Stay on Your Record in Texas?
A: Domestic violence offenses remain on your record permanently if the court finds you guilty, which is one reason why it is so important to have an attorney to represent you. In a very limited number of cases, an offender can get their offense expunged. However, this is rare with domestic violence claims. If you aim to have your offense expunged, you need to speak with an experienced attorney first. Having legal representation is crucial for the expungement process.
Q: Is Emotional Abuse a Crime in Texas?
A: Yes. Domestic abuse is a criminal act in the state of Texas. The state includes physical, emotional, sexual, financial/economic, technological, and psychological abuse in the description of domestic violence. Therefore, a person can be charged with domestic violence if they have been accused of perpetrating emotional abuse on a partner or close relation. If you have questions about emotional abuse or are being accused of domestic violence, contact our attorneys right away for reliable legal counsel.
Q: Is Domestic Assault a Felony in Texas?
A: Domestic violence or assault is known as a "wobbler" charge. This means the offense can be categorized as a misdemeanor or a felony based on the unique circumstances of the case. The accused's criminal history will affect whether the offense is a misdemeanor or a felony, as will the type of abuse, the length of time the individual has been perpetuating the abuse, and the age of the victims.
Q: What Court Hears Domestic Violence Cases in Texas?
A: Domestic violence is a criminal offense, so most cases land in criminal court. However, Texas has a specialized domestic violence court that hears the majority of domestic violence cases. Rarely does a case land in family court. If an offender files an appeal, they may end up in appeals court or even the supreme court in rare cases. Talk to your attorney if you have specific questions about where your case may end up.
Q: How Much Does a Domestic Violence Attorney Cost?
A: All domestic violence attorneys charge differently for their legal services. Because of this, inquire about rates before you sign any paperwork with an attorney. Many attorneys charge a smaller rate for misdemeanors than for felonies, and most charge more if the case has to go to trial rather than settling outside of court. The cost will likely depend on your unique situation, as well as the experience of the attorney you use.
Contact the Law Office of Joseph Ruiz, PLLC
For many years, our team has been protecting individuals who have been falsely accused of domestic violence. We believe everyone deserves strong legal representation, regardless of what they are accused of. You can trust us to provide a high level of legal counsel to you during this time.
For more information, contact the Law Office of Joseph Ruiz, PLLC.
How can we help you
To get your free consultation started, please call
281-300-8695 or fill out the form below and
we will get back to you as soon as possible.
Schedule a Consultation