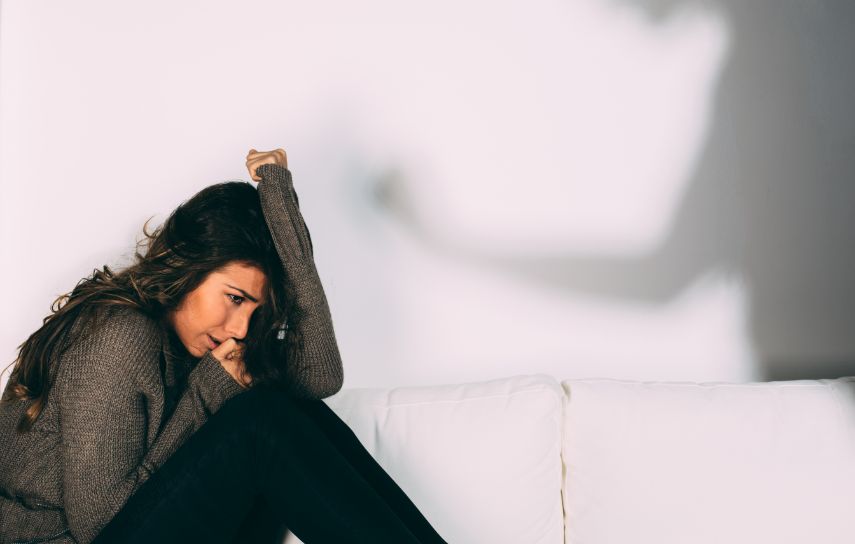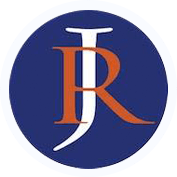 Galveston Domestic Violence Attorney
You should always take an accusation of domestic violence seriously from the second that law enforcement arrests you. When dealing with a domestic violence charge, your emotions will be swirling, and you won't know where to turn. That's when you need a lawyer to stand up for you in court and make sure that somebody hears your side of the story.
At the Law Office of Joseph Ruiz, PLLC, we can help with any accusations of domestic violence, often called family violence. When you need a Galveston domestic violence lawyer and law firm to defend you, we can help.
The Law Office of Joseph Ruiz, PLLC, for Your Domestic Violence Case
Joseph Ruiz is a defense attorney with many years of experience in the business. He has handled over 1,000 defense cases that judges or juries dismissed and has successfully worked in over 350 jury trials. When looking for a Galveston domestic violence lawyer and law firm, Joseph Ruiz is a seasoned attorney with plenty of experience in his field.
Aside from his experience in law, Mr. Ruiz also brings the right philosophy to defense. He knows that every person is different, and that means that every case is unique, too. Mr. Ruiz brings a mix of empathy and community focus to every case he handles, and he can craft the right defense strategy for you to fit with the facts of the case and who you are.
What Is Domestic Violence in Galveston?
Domestic violence is one of the more serious crimes in Galveston and all of Texas. The penalties for a conviction are harsh in extreme cases. If you are charged with any form of domestic violence, you need to understand what legally constitutes domestic violence in Texas.
Texas gives the name "family violence" to what other states call domestic violence. This is because family violence also covers any violence against children as well as a spouse or partner.
Family violence includes any physical assault, child abuse, threats, or sexual assault that one member of the family commits against another. It is most commonly a man harming a woman, but family violence can occur in any direction. Penalties depend on the level of violence and who commits the violence.
Domestic violence can occur to several types of people. Some of the relationships that people who may experience domestic violence are associated with are:
Parents of a child
A spouse or ex-spouse
Romantic partners
Any blood or marital relatives
Foster children
Biological children
Co-residents or former co-residents
Domestic or family violence does not always have to happen to someone living with you. The state of Texas can bring domestic violence charges against someone for stalking or kidnapping. While some may typically think of domestic violence as cuts and bruises, these cases can bring severe injuries. Even homicide can involve domestic violence in certain circumstances.
The victim or neighbors who see something are often the ones to report domestic violence when it is occurring. Tensions and emotions often run high when the police show up. If you believe that someone has wrongfully accused you of domestic violence, you may feel the urge to explain the situation or argue with the police.
Do not say anything more to law enforcement than you have to, and acquiesce to any of their demands. Domestic violence is already serious enough, so you don't need to add any additional charges of resisting arrest to the docket. Contact a Galveston domestic violence attorney and law firm as soon as possible to handle your case.
Penalties for Domestic Violence in Galveston
There are a wide range of penalties for someone convicted of domestic violence. Texas charges both misdemeanors and felonies for domestic violence cases, depending on the circumstances. More minor incidents like shouting may net a misdemeanor, while actions like severe injury or death will wind up as a felony charge.
Here is a simple breakdown of what you could expect, depending on the charges:
Class C Misdemeanor: Class C is the least severe of all the charges and carries no jail time. The maximum fine for this charge is $500.
Class B Misdemeanor: Everything from Class B and up carries the risk of jail time. You could be looking at jail time of up to 180 days if the state convicts you of a Class B misdemeanor. You may also have to pay a fine of up to $2,000.
Class A Misdemeanor: The harshest of the misdemeanor offenses, a Class A conviction can land you in jail for up to one year. You will also have a maximum fine of up to $4,000 to deal with.
State Jail Felony: The first of four types of felonies, a state jail felony is the least harsh of the four. You will be looking at a minimum jail time of 180 days to two years in a state jail. All felonies carry a maximum fine of up to $10,000.
Third-Degree Felony: This charge could land you in prison for anywhere from two to 10 years.
Second-Degree Felony: Anyone convicted of a second-degree felony will face jail time between two and 20 years.
First-Degree Felony: The most severe conviction in Texas, a first-degree felony carries severe consequences. You will risk spending between five and 99 years in prison with a successful conviction.
Having a Galveston domestic violence lawyer on your side can help you reduce or avoid any jail time.
Aside from the criminal case against you, the victim may choose to sue you in civil court. The burden of proof is lower in civil court, and you may have to pay restitution to the victim. The defense attorney handling your criminal case should be able to help with any civil trial.
Additionally, you may find yourself in family court fighting to keep access to your children. The victim may also file a restraining order against you.
Does a Lawyer Have to Represent Me in a Domestic Violence Case?
While you are under no legal obligation to have a lawyer present, you should retain an attorney for your defense. Representing yourself is nearly impossible with the emotionally charged nature of the case and the ever-shifting laws regarding domestic violence.
A lawyer not only knows the laws, but they can also approach the situation with a rational and unbiased viewpoint. A seasoned defense attorney can explain your chances of success with your case in a reasonable way without being blinded by the emotions of the situation.
Family Violence Criminal Defense FAQs
Q: What Is the Statute of Limitations for Domestic Violence in Texas?
A: Texas has a shorter statute of limitations compared to some other states in the union for domestic violence. You have two years from the time of the incident to report a misdemeanor domestic violence. Anything rising to the level of a felony will add a year to the statute of limitations.
With these tight deadlines, a defense attorney may be able to argue that the incident has passed the statute of limitations, which might get the case thrown out.
Q: Is Verbal Abuse a Crime in Texas?
A: Yes, verbal abuse is a crime in Texas. This law covers any attempt to threaten or intimidate someone with the use of force. You don't have to possess the intention to follow through with the threat for it to be a crime. Verbal abuse and threats are a Class C misdemeanor, so the penalty is a fine of up to $500.
Q: What Is the Average Bond for Domestic Violence in Texas?
A: The amount that you have to put up as collateral for the bond will vary greatly depending on what the police have charged you with. A misdemeanor may only require you to stake $500 for bail. A more severe felony charge may net you a bond exceeding $50,000 in Texas. You will find that bail values have a wide range that depends on whom the victim is and any prior criminal record for the accused.
Q: How Long Is Probation for Domestic Violence in Texas?
A: The amount of probation that a judge orders you to have will depend on if the state charged you with a misdemeanor or a felony. For a misdemeanor, you will look at up to two years of probation time after a domestic violence conviction. For felonies, this probation time may end up being ten years. Judges are more willing to offer probation for first-time offenses rather than repeat offenders.
The Law Office of Joseph Ruiz, PLLC: Your Seasoned Defense Attorney
A domestic violence charge can be a severely trying experience. You may not know who to trust or where to turn to. When you're dealing with an emotionally charged case like family violence, you need an experienced and unbiased attorney in your corner to advocate for you at every step of the legal process.
The Law Office of Joseph Ruiz, PLLC, has plenty of experience with many forms of criminal defense, including domestic violence. If you need a Galveston domestic violence lawyer and law firm, we can help. Contact us today for a consultation so we can start on your personalized defense strategy.
How can we help you
To get your free consultation started, please call
281-300-8695 or fill out the form below and
we will get back to you as soon as possible.
Schedule a Consultation